What is Mortgage Marketing?
Mortgage marketing is the process of educating and motivating potential borrowers to use your mortgage services in lieu of your competition. Mortgage marketing ranges from corporate brand management and advertising to individual loan officer activities such as generating referral partner relationships and calling or texting prospective customers. In 2021 mortgage marketing competition is fueled by historically low interest rates, renewed focus on refinancing, new requirements driven by working from home, and pressure to expand to second homes outside of urban areas.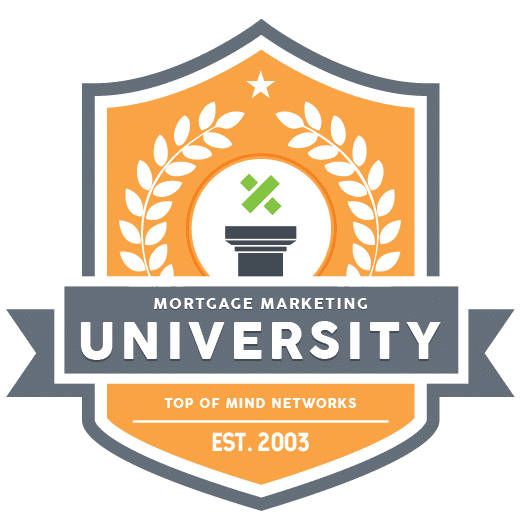 Mortgage Marketing University 101 Courses
Mortgage CRM
Understand the importance of having a winning mortgage CRM.
Mortgage Landing Pages
Create a mortgage landing page that converts more leads.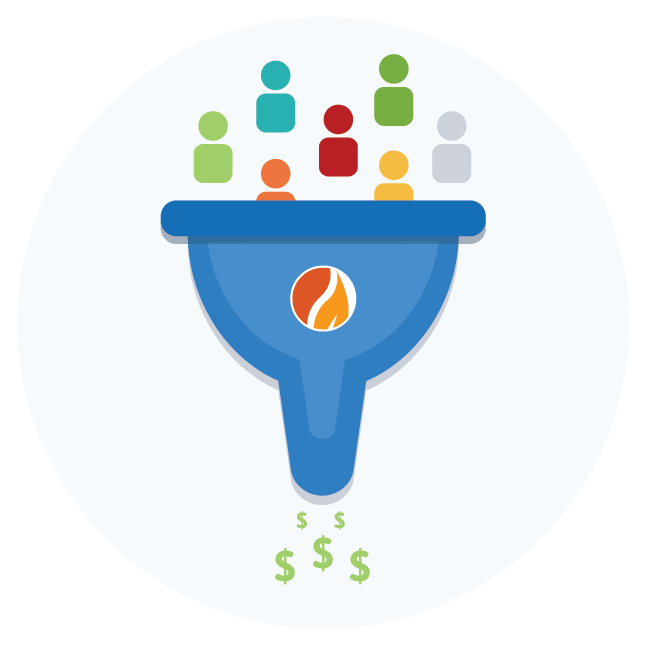 Mortgage Lead Generation
Find the right customer at the right time.
How To Become A Loan Officer
Understand the process of becoming a mortgage loan officer.
MORTGAGE MARKETING UNIVERSITY
Free Ebook
Get instant access to tried-and-true mortgage marketing strategies and guides with Mortgage Marketing University.
SEE YOURSELF IN SUREFIRE
Custom Look Book
See how Surefire effortlessly develops content tailored to your brand.  Sign up for a free look book today.
SUREFIRE CRM
Get the Demo
You have what it takes to be a top mortgage lender and Surefire has what it takes to get you there. Learn How!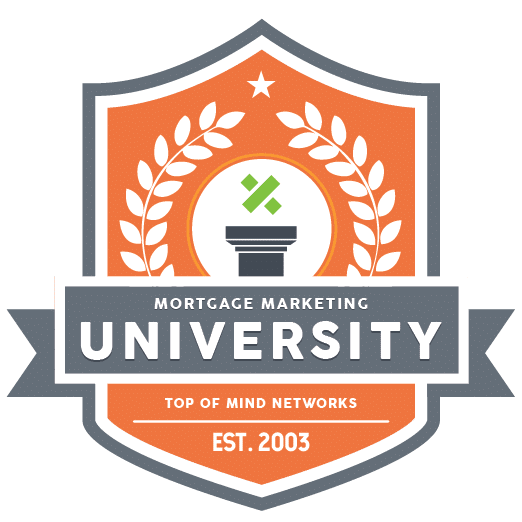 Mortgage Marketing University 201 Courses
Mortgage Email Marketing
Stand out with effective mortgage email marketing.
Mortgage Social Media Marketing
Out-perform your peers with mortgage social media marketing.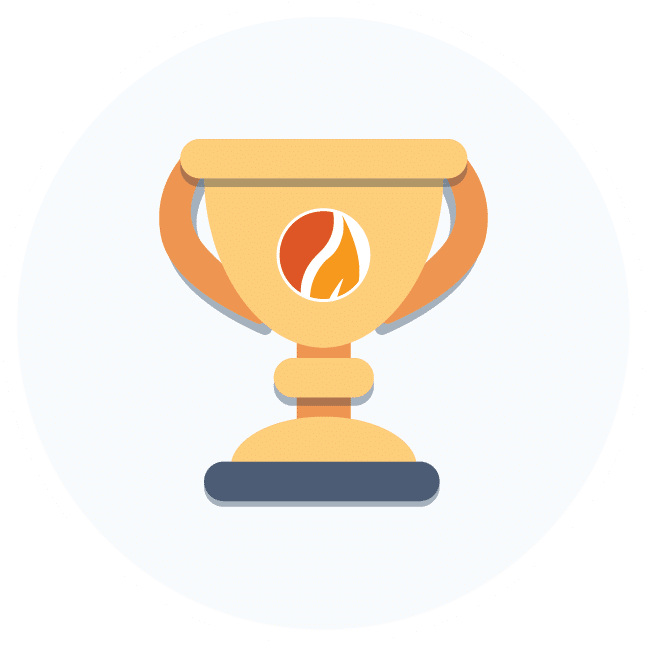 Mortgage Marketing Content
Engage and educate with customized content.
Mortgage Memes
Add a bit of fun to your messaging with mortgage memes.
Mortgage Calculators
Make mortgage math easy to understand with loan calculators.
Mortgage Video Content
Create high converting interactions with video marketing.
Mortgage Marketing University 301 Courses
Mortgage Marketing Plan
Understand the necessary steps to produce a revenue generating strategy.
Mortgage Marketing Compliance
Take the necessary steps to stay compliant.
Mortgage Pipeline Management
Manage your pipeline easily and efficiently.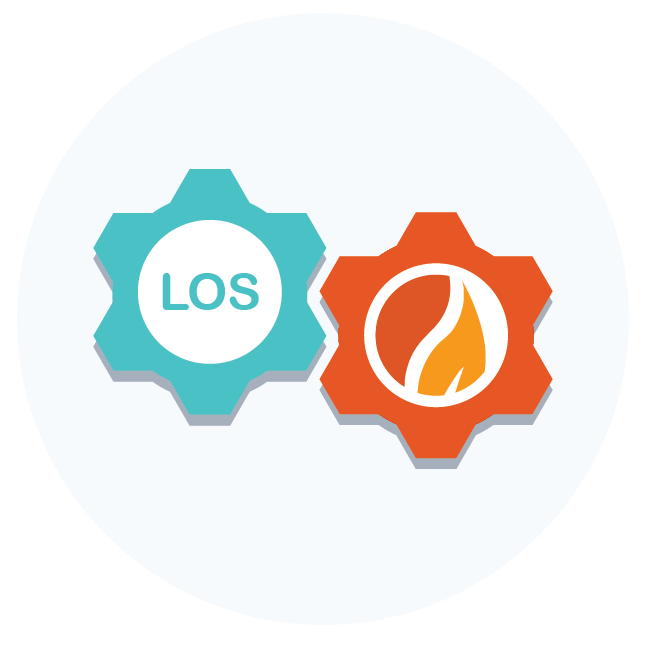 Mortgage Loan Origination Systems
Create a marketing system that works with your loan origination process.
Mortgage Point of Sale Systems
Make sure to start your customer interaction the right way.
Mortgage Product Pricing Engine
Provide real time rates to your prospects with a product pricing engine.
Mortgage Marketing Trends
Stay up to date on the latest mortgage marketing trends.
Mortgage Print Marketing
Get inspired by our stunning mortgage marketing flyers
Marketing Automation
Put your marketing on auto-pilot with marketing automation.
Retail Mortgage Marketing
Understand the digital strategies retail lenders are using keep clients engaged.
Wholesale Mortgage Marketing
Working with other lending professionals to create greater return.
Consumer Direct Mortgage Marketing
Learn the digital strategies that gave rise to the innovative lending practice.
Credit Union Marketing
Your current customers hold the key to your continued success.
Real Estate Marketing
Marketing for real estate agents, realtors, and brokers.
How do you Market Mortgages?
Mortgage Marketing requires developing awareness and engagement at all stages of the buying (loan origination) cycle. 
Prospect

In-Process

Post Close
During these stages, mortgage marketing strategies evolve. When prospecting, developing awareness of your brand and differentiating capabilities help drive more borrowers into your application process. While in-process, properly shepherding the borrower through a mix of education, nudges, and reengagement workflows generates the highest pull-through rates. And once the loan is closed, mortgage marketing is used to stay top of mind with the borrower, check in with them, educate them further, and earn the right to repeat and referral business.
How do you outperform competitors in Mortgage Marketing?
Start by defining your brand. How should borrows feel when interacting with you and your team? How do you want your site and collator to look visually? Some companies choose to develop their own content from scratch, others choose the best mortgage CRM with award winning content built in. If you are an independent loan officer, carefully select the photo you will use to market yourself and display it on all communications and collateral. Enterprise organizations need to focus on the emotional response to logos, site imagery, and content choices.
Once you have your branding, determine your market differentiation. Why would a borrower choose you as a lender? There are many reasons including:
Strong online presence

Educational and engaging mortgage marketing content delivered via email, text, and social media.

Best mortgage rates and fees

You are in the neighborhood (use local advertising if you are)

You close loans faster

Variety of products and offerings and expert knowledge of how they benefit borrowers

You answered the phone first (availability matters)
MORTGAGE MARKETING UNIVERSITY
Free Ebook
Get instant access to tried-and-true mortgage marketing strategies and guides with Mortgage Marketing University.
SEE YOURSELF IN SUREFIRE
Custom Look Book
See how Surefire effortlessly develops content tailored to your brand.  Sign up for a free look book today.
SUREFIRE CRM
Get the Demo
You have what it takes to be a top mortgage lender and Surefire has what it takes to get you there. Learn How!
How does content drive Mortgage Marketing?
Quality content is the lifeblood of any mortgage marketing strategy. The value of the tools and materials provided to borrowers matters, because this content will drive them to your site and to your loan officers. In content quality matters but so does branding. Performing branding at scale requires your mortgage CRM to have powerful transformation tools that convert content from your Digital Asset Management library into color corrected, logo applied, and data merged flyers, landing pages, interactives, calculators, and more
Which digital marketing strategies apply to Mortgage Marketing?
Digital marketing applies almost universally to Mortgage Marketing, especially in a post-pandemic environment where face to face interaction is tremendously limited and digital applications became the norm. In this world, social media is critical with an eye to trending platforms (such as Clubhouse). Pay-Per-Click and remarketing strategies still work and perhaps work better in a work-at-home culture. And of course search optimization on your lending home page and loan officer pages drives corporate level and local level interest to the people that can help borrowers the most.
What mortgage marketing strategies deliver the most significant impact?
An impactful mortgage marketing strategy does not have to be supported by a multi-million dollar budget. By implementing these five mortgage marketing disciplines, any loan origination professional can use to gain massive traction.  
Mortgage Marketing Content is not just words. Eye-catching content will help LOs remain top of mind with their leads and help to increase the return on investment for their mortgage marketing goals.  
Using automated marketing to enhance the customer experience will increase customer referrals.  
What makes mortgage email marketing work? The answer is personalization. By incorporating engaging and educational emails incorporating humanistic automation, mortgage marketing professionals can see a greater open rate and conversion rate of their prospects.  
Social media marketing is constantly evolving and changing. Employing new marketing trends and tactics can generate continued growth year over year.  
When done right, automated marketing can optimize the performance of entire lending teams. By implementing automated workflows that employ personalized customer journeys, lending professionals can spend their time closing more loans without losing new business.
Top of Mind
From the Blog
Read the latest news and see what mortgage marketing info we're posting on our blog.
May 23, 2023
A well-designed and optimized landing page can significantly boost your mortgage lead conversion rates.
May 23, 2023
Lenders seeking to revamp their marketing strategies and attract more business should consider adopting a centralized mortgage marketing engine that can support omnichannel marketing across both digital and traditional outreach channels
May 23, 2023
Social media management software frees up time for loan officers and mortgage brokers wanting to expand their reach but don't have time for regular posts.
SIGN UP FOR ALERTS
Sign Up for Free Daily Lock Float Email Alerts
Get rate alerts & analysis from market
experts sent to your inbox every weekday.
GET STARTED TODAY
Give Surefire a Try!
The best way to find out what we offer is
to try it out yourself. We're confident that
you'll like what you see.