Competing with Content
Creative Collateral to Boost Your Competitive Advantage
Send content that keeps customers engaged — effortlessly
Does your content have what it takes?
To capture customers' attention in a record-breaking market, lenders need to deliver content that adds value. Thoughtful touches like annual birthday cards are a good place to start, but messages that educate, inform or entertain will have an even more powerful impact.
Surefire CRM's creative content library, built by skilled mortgage marketing experts and updated every week, is designed to deliver the kind of "wow" factor that can prompt a former client to get back in touch for the first time in years. Then we make it easy to deploy content at scale with seamless connectivity to your LOS and last-mile delivery through our powerful marketing automation.
Content Solutions for Any Lender

Surefire lets lenders choose the tech stack that is perfect for their business. A full-stack solution utilizing Surefire's CRM, Marketing Automation, Content Management System, and massive Mortgage Content Library is the best choice for the majority of lenders.
Some lenders choose to keep their CRM and implement Surefire's Marketing Automation, Content Management System, and massive Mortgage Content Library through an API integration or prebuilt integration such as the one with Salesforce Lightning.  Bringing your own CRM is a great choice to avoid the expense of bolting on generic "Totally Empty" marketing automation solutions that require extensive configuration and content creation and curation. Get the backing of our multi-million dollar marketing content team and go live in days, not months or years.

If you have already invested in a CRM and a marketing automation platform, Surefire Creative is the best way to scale your branding into the marketplace without scaling your creative design team! The cost of content creation is high, and managing co-branding and other mortgage-specific concepts in other CRMs can be daunting. Surefire Creative is the solution! With Surefire Creative, you can augment your media library with hundreds of additional items including complex interactives, calculators, and dynamic image-based mortgage content.
What Makes Surefire's Content Stand Out Above The Rest?
Always Engaging
Surefire creative gives customers multiple opportunities to engage with your brand. For example, our weekly Markets in a Minute update lets recipients toggle between a 7-day or 30-day view of recent mortgage rates and drill down to specific dates. Social sharing buttons create referral opportunities by making it easy for contacts to pass along your content to friends and family.
Highly Personalized
Many of our interactions are built on-the-fly using not only the customer contact information in our database but also real-time pricing data, public records and real estate data. The result is a uniquely personalized experience that will knock the socks off your customers and prospects.
Compliance-Friendly
Our approvals management function lets organizations grant user permissions based on job role, compliance history or level of experience, enabling innovation without inviting risk. Marketing activities are automatically documented, so you're always audit-ready.
The Industry's Largest Content Library
Tired of sending the same old emails? Choose from thousands of pieces of content (and growing) built for a variety of channels, including email, print, text message and voicemail.
Out-of-the-Box Workflows
Don't have time to browse? Our Blueprints for Success make it easy to get started with recommended workflows for prospects, in-process loan applicants and past clients.
Choose Your Level of Customization
Apply your branding (or a referral partner's) in a snap. Prefer to send something totally unique? Customize our content or upload your own collateral.
Want to take a content tour?
Sign up and preview our award-winning content right in your inbox.
Industry Leaders Recognize Great Content
SILVER
Telly Awards
Since 1979, the premier award honoring video and television across all screens
PLATINUM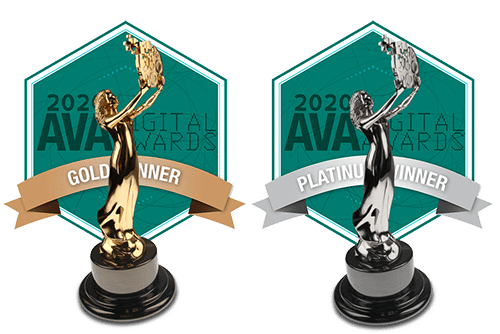 AVA Digital Awards
International program recognizing top global achievements in digital communication
PLATINUM
Hermes Creative Awards
International competition honoring marketing media excellence in eight categories
FINALIST
Content Marketing Awards
The largest and longest-running international content marketing awards program in the world
MORTGAGE MARKETING UNIVERSITY
Free Ebook
Get instant access to tried-and-true mortgage marketing strategies and guides with Mortgage Marketing University.
SEE YOURSELF IN SUREFIRE
Custom Look Book
See how Surefire effortlessly develops content tailored to your brand.  Sign up for a free look book today.
SUREFIRE CRM
Get the Demo
You have what it takes to be a top mortgage lender and Surefire has what it takes to get you there. Learn How!
Hear from some of our clients